European Training in Barcelona on Sexual Diversity in Schools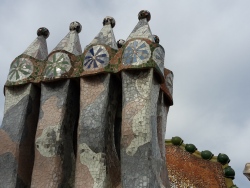 21 January 2019 - GALE offers her 5-day training on Sexual Diversity in Schools for the third time, this time from 1-5 April in Barcelona. This training is meant for teachers and peer educators and focuses on how you can deal with homophobia, lesbophobia, biphobia and transphobia in personal contacts and in the classroom. The course is focused on European participants, who can get funding for it under the Erasmus+ program (deadline: 5 February).
Program
The program takes 5 days. It starts with exploring how homophobia/transphobia works, with young people but also within ourselves. Then we focus on exploring our own drives to do (peer) education and how it influences our strategies, because the pedagogic role-modelling of the teachers/educator is crucial to the impact of education. On Wednesday the training introduces to a range of educational discussion techniques and other educational methods like drama and simulation games, and the try them out. On Thursday the participants explore how homophobia/transphobia makes a school structurally unsafe and how to stimulate and coach organizational change of a school culture. The last day is devoted to skill building on how to deal with strong emotional and biased opinions of students, teachers, principals and politicians in teaching, consulting and advocacy. Each day starts at 09:00 and ends at 16:00 so you have some time to do sight-seeing in Barcelona.
Positive feedback
The training received numerous positive responses. Some examples:
I was a quite intensive training, and it was good we had some time to relax after the course, as it was given in Spain during the summer. But it was good, really good. I went home with a head full of ideas and inspiration on how to proceed in my school (a teacher from a teacher training institute, Netherlands, 2016)

////
What I really liked about the training, was the broad perspective on how to deal with diversity. The course starts with homophobia and transphobia, and you really start to understand how these exclusion processes work and how you can fight them. But after a while you start to ask the question: we are talking about homophobia and sexism, but it seems this is also valid for many other discriminations. When the trainer said: "that is exactly the point" , this was the big learning revelation for me. Suddenly I understood that the mechanisms behind discriminations are more important to fight than the superficial manifestations. I don't have to choose to fight racism first and get to transphobia only when a whole range of other, and always considered more important issues are resolved. It's all one thing. (teacher from a secondary school, UK, 2017)

////
This training was really fun to do because it was packed with interactive exercises and games that I can also use in class. (a male participant in an international summer school for peer-educators, France, 2010)

////
I enjoyed this training, but it was also confronting for me. Especially in the role-play in which we were challenged to answer prejudiced questions and I realized I actually agreed with the question. I did not know how to respond to: "Why are lesbians always behaving like men? I hate that!" I am lesbian but I do not look like that at all and I actually sometimes feel irritated by lesbians who look like that. But I don't want to drag them down by agreeing with a clearly hateful student like that. It makes me realize I also have to learn to deal myself with some diversity issues as well... This training helped me to make a step in this. (a female participant in a local peer-education group training, Germany, 2009)

////
Yes, we talk a lot about our situation. And we feel very powerless in the face of censorship laws and increasing traditionalism and violence. We considered the authorities and most of the churches as enemies even when we are part of the church and the State. But this training has helped us to reflect on our situation and recognize how our internal stories as victims make us behave as victims. This de-empowers us and makes a dialogue in church difficult. We started to redevelop our testimonials and storytelling into more strategic tools of change. (a male participant in an international training on using storytelling for empowerment and advocacy in churches in Eastern Europe, Kiev, 2013)

////
I first was skeptic about the introduction of this "Western" storytelling in an Asian country. We don't need coming-out, everybody knows I am Waria (transgender) and I am very visible. The problem is that the public despises Waria and our education needs to correct that. Then it turned out that GALE is not at all focusing on coming-out as a main emancipation strategy and we seriously looked at how we could develop a unique way of storytelling in Indonesia. A large part of the training was about how to engage in a dialogue with students. This is difficult in Asia. We are not used to discuss issues on which we might disagree, we rather keep silent. This is also what schools teach: keep silent. But I do realize now that our sessions will not be effective enough when we will just do speeches. So, we develop some typical Indonesian conversation techniques to start discussing this. (a transgender participant in a national training to develop the first peer-education program in Indonesia, 2013)
European funding
European participants can get a grant from the European Community (Erasmus+ KA1) to get their costs funded. The application cannot be done by individuals but must be done by an organization. GALE offers you an example of how you can fill in the application and also offers example draft texts you could use in your application. But make sure to tailor your application to your organization's needs!