Class activity: Fatima needs advice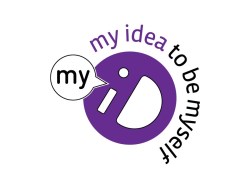 8 September 2019 - Today, GALE starts building a database with activities educators can use in class. The activities will be formatted in a template based on the My-ID design. "My-ID" is the new design for a method schools can use to properly implement a program to integrate LGBTI issues in their classrooms and in their policy. The first activity in the database is "Fatima needs advice", an activity for 13-16 years old about how to respond to a class mate who questions her sexual preference.
My-ID
Schools are changing g to the better, and when they do, they need support in how to integrate attention to LGBTI issues in such a way that it does not become a "separate" topic, but an integrated part in their whole school policy. There is a growing range of locally developed programs that attempt to support schools with LGBT-curricula. But many mainly focus only of visibility and awareness, whereas scientific research on school innovation and behavior change shows this may be a good first step, but it is not enough to create sustainable change.
With the My-ID program, GALE aims to create a method that does support sustainable change in regular schools. In another article we will go deeper into the background of the My-ID program.
Fatima needs advice
In "Fatima needs advice", students are asked to give advice to Fatima, who questions her same-sex feelings and wonders about her loyalty to peers and family. The objective of the activity is that students learn to explore their own attitudes towards sexual orientation, especially when they would be confronted personally with questioning peers.
You will know you have been effective in implementing this activity when at the end, the students show willingness to support LGBTI-students and reflect empathically on consequences of different ways to do that.
The activity takes 30-45 minutes. It is developed for students aged 13-16 years old of an intermediate level. You can read the story of Fatima out loud before student write their advice, but it may help when you hand it out as a worksheet or project it.
The activity was developed by Edu-Diverse in the Netherlands in the 1990's. It has been updated several times, this is the GALE update from 2019.
Activity: Fatima needs advice