UNIQUE project warns against increasing discrimination through social media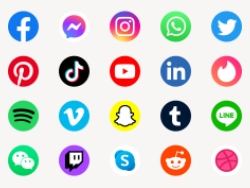 21 April, 2023 - The UNIQUE project warns against increasing discrimination against LGBTIQ+ through social media. The project, which focuses on integration of LGBTIQ+ topics in institutions for vocational education, is increasingly encountering challenges in their own publications about the project. But the project also notices a wider trend to forbid or restrict the reach of messages about gender and sexual diversity in general.
Twitter
From the beginning of the project, Twitter has blocked the Twitter account of the UNIQUE project. Despite requests to reopen the account, no response or explanation has been given.
Since Elon Musk has taken over Twitter, the freedom of liberty principle has been abused to destroy Twitter protections against offensive online messages. Recently, Twitter quietly removed the part of their safety rules which forbade to purposefully misgender people. This means that the offensive comments of extreme right wingers, who are intent on online bashing of transgenders, is now allowed.
Facebook
Several of GALE's project partners have noticed that their messages about the project are flagged by Facebook as "sensitive". The messages the project has posted are not at all sensitive. They are not explicit in sexual content and there are in no way offensive. They are just promoting the inclusion of LGBTIQ+ and in all cases in very diplomatic language. Facebook does not give specific reasons for labeling our messages sensitive and thereby limiting their outreach to people who are interested in your project. We are tempted to assume that Facebook judges that any mention of gender or sexual diversity may be sensitive to some people. If this is true, the partners of the UNIQUE project are strongly opposed to this cultural export of the American polarization on this issue.
However, our project partners also noticed a range of messages in which LGBTIQ+ people were vilified, which were not removed nor flagged as sensitive by Facebook. Often shared messages originate from extremely right-wing organizations that radically aim to eradicate LGBTIQ+ people. A US expert organization has labeled such campaigns as "genocidal".
Two years ago, Facebook already refused to allow advertisers to target gay, bisexual and lesbian people specifically, restricting the way LGBTIQ+ organizations can reach their target group. Among some of the advertisement categories removed include "Lung cancer awareness," "LGBT culture" and "Jewish holidays."
LGBTI people experience high levels of hate on social media
Last year, the US LGBT media organization GLAAD published a research which showed that LGBTQ people are distrustful of social media and think they are not protected online by the American social media giants. This is because of the levels of hate and harassment they face while on social media platforms. GLAAD asked LGBTQ respondents to grade the quality of social platforms. Instagram, Facebook, Twitter, YouTube and TikTok all received failing grades, with each receiving a score under 50 out of a possible 100. TikTok scored the lowest at 43%. Instagram scored the highest at 48%.
Follow the UNIQUE project on Facebook or LinkedIn
Sources: Image by rawpixel.com on Freepik, Twitter now allows deadnaming again (2023), Facebook will no longer allow advertisers to target political beliefs, religion, sexual orientation (2021), Lemkin Institute Statement on the Genocidal Nature of the Gender Critical Movement's Ideology and Practice, GLAAD gives social media giants poor grades over lack of protections for LGBTQ users