Williams Institute recommends including SOGI in large scale monitoring surveys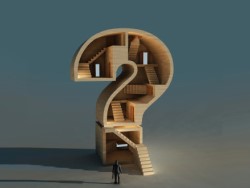 5 April 2016 - The Williams Institute published a paper with general recommendations on how to measure SOGI in large scale population surveys. The author, Andrew Park, states that LGBTI people have long been called "hard to reach" populations, but concludes that much of this lack of "reachability" has been due to a refusal or insensitivity to actually ask questions in surveys.
.
Not hard to reach when you ask
On behalf of the William Institute, Andrew Park wrote a report on data collection methods for SOGI. The paper was made in conjunction with a series of presentation at the 60th session of the United Nations Commission on the Status of Women, in New York, in March.
Since the 1980's, there has been more research on men who have sex with men. But in most countries, attention to LGBTI people is still lacking in regular large scale researches.
GALE has also been noting this several times. Just in the last issue of "LGBT Education", GALE pointed out that the worldwide HSBC survey on youth health is lacking an intersectional perspective beyond gender and social economic status. A few years ago, GALE also pointed out that the monitoring of the Convention Against Discrimination in Education lacked attention for diversity and it is widely noted that the monitoring of the Millennium Goals is seriously flawed also.
Measuring gender identity
The report offers 3 suggestions on how to measure gender identity:
Ask both assigned sex at birth and self-reported gender identity (the best method)
Ask to choose a term that best describes the gender identity of the respondent
Ask several more detailed questions to assess gender expression
Research on people with intersex conditions is still scarce. There are some examples of research that ask for treatment satisfaction, and on demographic factors influencing the quality of life.
Measuring sexual orientation
The report also offers 3 suggestions on how to measure sexual orientation:
Ask how someone identifies their own sexual orientation
Ask about sexual behavior (with partner of the other sex, same sex, or mixed sexes)
Ask about sexual attraction (SSA: same sex attracted)
GALE notes that asking for same sex attraction and expression of such feelings may be the most useful measure in youth research, because many younger people may not have sexual experience yet.
Questions about education
The report notes the importance of education. Questions that need to be asked are:
Extent and consequences of bullying and harassment
Discrimination by educational institutions
Differences between straight and LGBTI student in levels of learning and educational outcomes
Extent and impact of the type of curriculum about sexual health
GALE would add that it is also important to ask about:
Truancy, drop-out and early school leaving
The availability of a curriculum about human rights, citizenship and prosocial behavior, which includes how to associate with sexual and other minorities
GALE is working on a series of model survey formats that can be used to reliably measure the situation of LGBTI youth and the safety in schools on student, teacher, management and policy levels.
Arguments against asking question disqualified
The report gives a few examples of how such research questions have been used all over the world in a culturally sensitive way. This way it disqualifies the arguments of some governments that asking such questions are culturally inappropriate. Governments who refuse to ask the proper questions re not culturally sensitive but actively suppress cultural expressions in their countries.