GALE inquires for cooperation or merge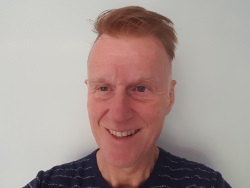 7 August 2019 - GALE has send inquiries to 6 potential partners to closely cooperate with or merge the GALE key activities. In the past years, the backbone donors of GALE have withdrawn due to budgetary reasons or because they do not support mainstreaming LGBTI issues in the education system anymore. This threatens the financial stability of GALE. If GALE wants to sustain her activities, a choice has to be made to merge with a larger global organization or to fall back on only volunteer activities.
Challenges to find funding for LGBTI education
The GALE Foundation was founded by the Dutch organization Edu-Diverse in 2007 to support an alliance of educators who work on LGBTI issues in education and training. The work of GALE has not been without challenges. Education to replace heteronormativity by inclusion and nonviolence is a "luxury" that only gets priority after the basic needs of survival and self-organization of LGBTI people are met. Sustaining global action and exchange creates big expectations of local organizations but is expensive and sensitive. This became especially clear when the banking crisis reduced the budget of international donors, forcing our original supporter HIVOS to withdraw funding. The Dutch government took over backbone funding for GALE during 2011-2017. But in 2017 the Dutch government decided to only fund Dutch fund grassroots organizations for grassroots work and to largely stop the national strategy for mainstreaming. This affected the funding for both GALE and Edu-Diverse, which even after 10 years still supported GALE with co-funding of international projects.
Six potential partners
The Supervisory Board of GALE has advised the director to look for different ways to sustain the expertise and heritage of GALE. GALE has never been a foundation which aimed for organizational recognition or competition. It is a task oriented organization focused on carrying out a mission: improve education. In the current situation it may be better for this mission when another, larger international organization takes over this mission. As possible candidates we have selected Outright International, ILGA, Amnesty International, Human Rights Watch, IPPF and UNICEF. The aim is to make decisions and to finalize a possible take-over towards the end of 2020.