What is the GALE Association Committe going to do?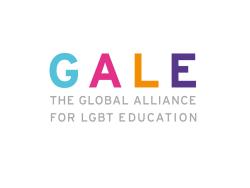 8 February 2017 - Between 15 February and 1 March the GALE members will elect a GALE Association Committee. It is the first time there will be an elected representation of the membership. But what is their position and task? This article will go into these questions.
Task of the Association Committee
GALE is a dual organization with on one hand a foundation which carries out projects, and on the other hand an online platform with 871 members from around the world. The GALE Foundation has a small Advisory Board which checks the accounts, the general strategy of the foundation and the functioning of the director. From 2007 until 2010, there also was a platform committee to guide the strategy to develop GALE as a platform. This committee went defunct when the GALE donors decided not to grant funds any more to annually convene this guiding committee. Last year, the GALE Foundation Advisory Board decided it GALE needs to reestablish a platform committee to help guide GALE through the upcoming turbulent period. Depending on upcoming financial developments, it needs to be decided whether GALE should (1) be shut down, (2) carry as a foundation and/or an association, and (3) if they carry on, in which direction and with which type of budget and funding. A strategic plan with proposals for these choices will be made by the director later this year. Although the Advisory Board formally decides about the direction of the GALE Foundation, the GALE Association Committee will be able to influence the decision with a sound advice.
Turbulent times
During 2006-2010, GALE relied on financial support of the Dutch development organizations HIVOS. After the economic crises, HIVOS decentralized and stopped funding international initiatives. In 2011, the Dutch government stepped in with a smaller budget. This project budget was targeted on stimulating and supporting UNESCO with their worldwide anti-bullying project. While UNESCO uniquely focused on integrating attention for LGBTI in the regular education system, GALE also kept attention for more information education through testimonials and storytelling. GALE feels this is often a necessary first step especially in countries where LGBTI access to regular schools is difficult or impossible.
The UNESCO project has ended in 2016 and the Dutch government is reviewing its emancipation policy and budget. It is unclear which international organizations and donors will be able and willing to support a more effective LGBTI education strategy on the international and the local level. GALE is doing an exploration of this in the first part of 2017. In the summer of 2017, it will become clear if and how the small core budget of the GALE Foundation will remain available.
Strategy shifts
GALE was founded in 2007 after it's director Peter Dankmeijer did a six month southern hemisphere trip and needs assessment. The respondents called for a task-oriented organization, online exchange of experiences and in-depth cooperation in internationally funded pilot projects. To develop strategy on the type of projects, regional expert meetings were held on 4 continents. A first wave of projects was funded through HIVOS. From 2010 on, this strategy was no viable anymore because both HIVOS and other international donors preferred to offer small grants to local NGOs rather than larger grants to international NGOs. Most grants focus on self-organization, while there are very few education projects.
The focus of the Dutch funding on working with UNESCO forced GALE to work on the education system, and not also on the health, police forces and media sectors. The GALE Foundation used the Dutch government budget in part to monitor the right to education for LGBTI students and to offer national strategic workshops. In 2016, the experiences were collected and edited into a draft strategic guide on LGBTI education. One main message of this guide is that many LGBTI NGOs very much like to develop educational campaigns and implement them. But much of these efforts go to waste when there is no proper cooperation between the LGBTI NGOs, the education sector and the Ministry of Education. The GALE Right to Education Monitor and the strategic workshops help to create such cooperation based on evidence. The working practice also showed that initiatives usually start from the LGBTI community, but that there is a lack of expertise in those communities of how school and trainings systems work and about how education can be an effective tool. The GALE Foundation developed a series of training for this (on research, storytelling and on how to engage with schools) to help raise this level of competence.
Strategic questions for GALE
So now we are in a situation where we have developed a start of a strategy. GALE, as an international organization can support local NGOs, schools and governments in making contact, make a national or local assessment and develop a strategic plan. It can provide online and offline training and advice. On the global level GALE can connect relevant partners and help overcome barriers to support and cooperation. There is a lot of potential. At the same time, a series of questions remains:
Should GALE keep her focus on the education/school system?
How can GALE help local LGBTI NGOs, schools and governments to raise funds for LGBTI inclusion in schools?
How can we strike a balance between the short-term need of local NGOs to act now and to act concrete, and the long-term need to develop strategic and sustainable cooperation between the LGBTGI sector, the education sector and the government?
How can GALE keep playing a role in stimulating and supporting UNESCO and other international organizations to integrate attention to LGBTI education?
How can we optimize the development and delivery of sustainable training and capacity building in the area of LGBTI education?
How can GALE as a website platform and as an organization be sustained in doing this? What will be her marketing and funding strategy?
These questions need to be answered in the upcoming strategic plan and it will be the task of the GALE Association Committee to advise on its choices.