GALE facilitates successful strategy workshop on education rights in Jakarta
April 29, 2013 - On 24 April, Peter Dankmeijer (GALE director) facilitated a strategy workshop on how to advocate for the right to education for LGBT people in Indonesia. He did the workshop on invitation of Arus Pelangi, a national civil society organization based in Jakarta that focuses on LGBT human rights advocacy.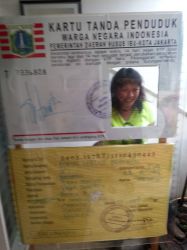 About 17 activists and staff from mainstream organizations were present, including People Like Us Satu Hati (PLUSH) Jogjakarta, Komunitas Sehati Makassar (KSM), GaYa Nusantara (GN), Ardhanary Institute (AI), GWL-Muda, Yayasan Inter Medika (YIM), Youth Interfaith Forum on Sexuality (YIFOS), Yayasan Sejiwa, and Perkumpulan Keluarga Berencana Indonesia (PKBI, or the Indonesian Family Planning Association).
The group went through 3 cycles of information and analysis of the national situation of Indonesia. It was concluded Indonesian schools suffer from a general violent school environment: teachers erroneously still believe that corporal punishment is good pedagogy and this bad example role models students in bullying behavior. Although the national Indonesian creed is "Unity in diversity", nor teacher nor students learn how to deal with diversity or conflict.
After a strengths/weakness analysis, the general consensus was that combating violence and bullying, and extending this strategy to diversity pedagogy, would offer the best opportunities. If the Indonesian movement would develop this choice, it would follow the lead that UNESCO has taken until now. The day before the strategic workshop, Arus Pelangi and GALE visited the Indonesian UNESCO staff, which was interested to further explore the issue and potential cooperation. Oneof the mainstream participants of the workshop was a director of Yayasan Sejiwa, which is an anti-bullying organization. Cooperation with this and other NGOs is promising to offer the LGBT movement access to mainstream institutions and to the government.
Photo: Anna Arifin poses behind an Indonesian identity card. Normal cards only allow a choice between 2 sexes and you are obliged to fill in one of five religions. No religion is not possible. This version of the identity card is filled in how actovists like it: varied sex, spiritual for religion.