Study on homophobic bullying starts in Greece, Cyprus and Lithuania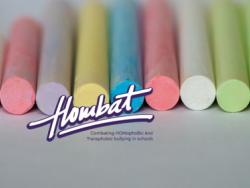 15 January 2018 A large study tackling the issue of homophobic and transphobic bullying in schools has just started in 3 European countries (Greece, Cyprus, Lithuania). The study is a needs assessment in the context of a new EU project "HOMBAT - Combating HOMophoBic And Transphobic bullying in schools". The project focuses on training teachers.
The research
The survey is aimed at the entire educational community in primary and secondary schools (teachers, school advisors, school psychologists etc). The objective is to identify the occurrence and the characteristics of discrimination and bullying on the grounds of sexual orientation, gender identity and gender characteristics in primary and secondary schools.
The study involves participation in focus groups and in an online questionnaire. If you are in interested in Greece, Cyprus or Lithuania and you are interested in taking part in the online survey, please fill in the questionnaire by Friday, 19th January.
Use of the results
The results will be used to develop training for teachers and other school staff. It will also serve as a baseline needs assessment for strategic workshops in the 3 countries. These will probably take place in June. The trainings will start to be implemented after the summer vacation of 2018.
More about the project
The project is funded by the Rights, Equality and Citizenship Programme (REC) 2014-2020 of the European Union and is implemented by a scheme of 5 partner organizations in 4 countries. GALE is an expertise partner who trains trainers in the other countries. HOMBAT is targeted at members of the broader educational community, students in primary and secondary education, parents of students in primary and secondary education, educational authorities and relevant bodies.