World Health Organization issues statement condemning LGBT 'conversion' therapies
June 07, 2012 - 17 May 2012, on the International Day against Homophobia, the Pan American Health Organization (PAHO) issued a statement that calls on governments, academic institutions, professional associations and the media to expose practices that claim to "cure" people with non-heterosexual sexual orientation and to promote respect for diversity.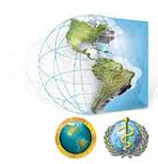 On 17 May 1990, the General Assembly of the World Health Organization (WHO) removed homosexuality from their list of mental disorders.
"Since homosexuality is not a disorder or a disease, it does not require a cure. There is no medical indication for changing sexual orientation," said PAHO Director Dr. Mirta Roses Periago. Practices known as "reparative therapy" or "conversion therapy" represent "a serious threat to the health and well-being—even the lives—of affected people."
The PAHO statement notes that there is a professional consensus that homosexuality is a natural variation of human sexuality and cannot be regarded as a pathological condition. However, several United Nations bodies have confirmed the existence of "therapists" and "clinics" that promote treatment intended to change the sexual orientation of non-heterosexual people.
To address the problem, PAHO makes a series of recommendations for governments, academic institutions, professional associations, the media, and civil society, including:
"Conversion" or "reparative" therapies and the clinics offering them should be denounced and subject to adequate sanctions.
In the media, homophobia in any of its manifestations and expressed by any person should be exposed as a public health problem and a threat to human dignity and human rights.